Communities come together to help those in need during difficult times. Your donations will enable us to serve varying needs throughout our community. Our simple mission is "helping people help people".
Our Give2Serve community connects people in need with resources to fulfill those needs. Through generous donations from our community members, we match the needs of people within our community with businesses capable of fulfilling those needs. This enables us to both help people in need as well as support local small businesses, the economic foundation of our communities.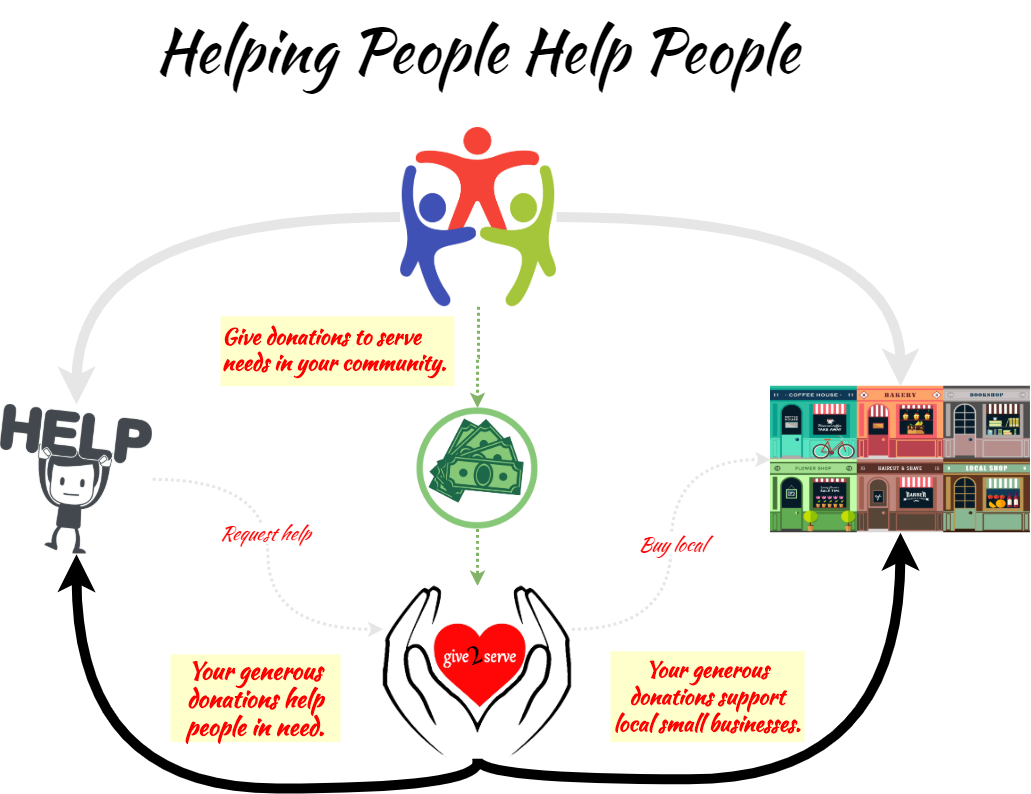 You may support this important mission by making a donation, submitting a request for help for yourself or someone else in need, or adding businesses to our directory of small businesses. Thanks for your support.